News
Thick wall seamless steel pipe: best choice for liquid
Views: 406 Update Date: Sep 11 , 2017
With the time passed, the probability of steel pipe damage is very high. So, thick wall seamless steel pipe will show its advantage. Thick wall seamless steel pipe is now mainly used to transport liquid, its strength is higher compared to general steel pipe, more corrosion resistance, the lifespan is increased by more than ten times.
In addition, thick wall seamless steel pipe is the main material of drive shaft of car. After all, the strength of thick wall seamless steel pipe is very high, the drive shaft will not be easily deformed, which fully ensure the safety of traffic. It can be seen thick wall seamless steel pipe can hellp a lot in our lives.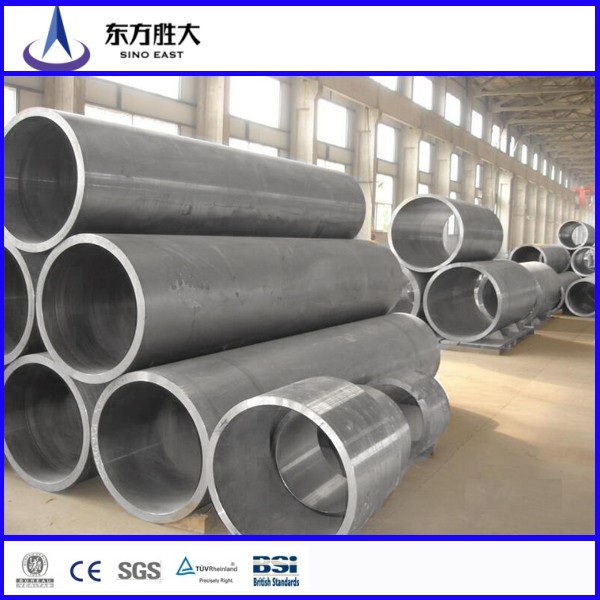 Sino East Steel Enterprise Co. Ltd. is a leading steel products manufacturer in China specializing in high quality steel products. Located in Tian Jin Industrial Park, Daqiuzhuang, our factory area is 60000 square meters with annual steel production capacity reaching 500,000 MT.
The company has a very good experience in steel manufacturing. Years of technical capabilities and commitment to quality, have enabled us to build a broad client base across a wide range of market. We specialize in the production of the Welded Pipes, Hot Galvanized Pipes, Square Pipes, Galvanized Steel Coil, PPGI Coil, Seamless Steel Pipes, Spiral Pipes, Channel Steel, Angle Steel Bar, Galvanized Steel Strips / Coils, Hot Steel Strips / Coils, Cold Steel Strips / Coils and related products. Our steel products are exported to Australia, America, Middle East, Africa, South America, South East Asia and other countries and regions. Our annual sales volume is above one hundred thousand tons of steel.
The company follows business philosophy of 'Customer First', to strive for the progress with quality service. We sincerely would like to set up business relationship with clients from all over the world in long run.