News
Quotes of galvanized steel coils and sheet from Russia
Views: 453 Update Date: Sep 08 , 2017
1. Request quantum plating of 1/16
2. The price of galvanized steel coils is needed
3. I am interested in knowing that prices in dollars cost the coils of sheets prepainted in aluminum
4. Good afternoon. Please give the price for galvanized steel coils 0,3 0,35 0,4 0,45 mm in the amount of 25 tons?
5. I am interested in tubes kddr, galvanized sheets, corners
6. Good day, interested in the supply of
galvanized steel coils
up to 4 tons per month in Vladivostok
7. Good afternoon, I am engaged in the sale of OC, h / k, h / k coils and sheets, there are customers for your products, a question of quality and delivery time as well as deferred payment from 1 month to 3 months. depending on the product, the galvanized sheet is interested from 0,45 * 1250 to 2,5 * 1250, Z100,140,275. Also with a polymer coating.
This approximate monthly demand for the Z350 can be a replacement for the Z275 but here a 3 month grace period is needed. The delay can be made depending on the arrival of the metal.
Roll 0,8 x1250 S350GD + Z350 40,000,000
Roll 1.0 x1250 S350GD + Z350 15,000,000
Roll 1.2 x 1250 S350GD + Z350 27,000,000
Roll 1.5 x 1250 S350GD + Z350 7,000,000
Roll 2.0 x 1250 S350GD + Z350 12 500,000
Roll 2.5 x 1250 S350GD + Z350 14,000,000
Roll 3.0 x 1250 S350GD + Z350 29 500,000
This is for a start.
Delivery to Voronezh or Belgorod.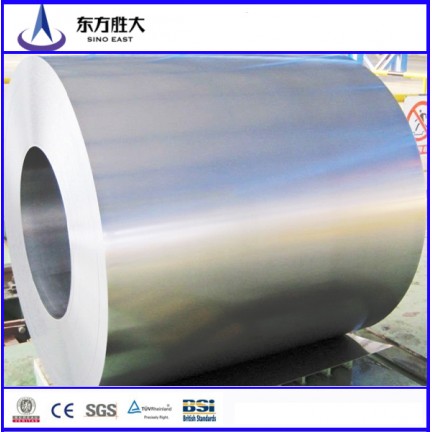 Sino East Steel Enterprise Co. Ltd. is a leading steel products manufacturer in China specializing in high quality steel products. Located in Tian Jin Industrial Park, Daqiuzhuang, our factory area is 60000 square meters with annual steel production capacity reaching 500,000 MT.
The company has a very good experience in steel manufacturing. Years of technical capabilities and commitment to quality, have enabled us to build a broad client base across a wide range of market. We specialize in the production of the Welded Pipes, Hot Galvanized Pipes, Square Pipes, Galvanized Steel Coil, PPGI Coil, Seamless Steel Pipes, Spiral Pipes, Channel Steel, Angle Steel Bar, Galvanized Steel Strips / Coils, Hot Steel Strips / Coils, Cold Steel Strips / Coils and related products. Our steel products are exported to Australia, America, Middle East, Africa, South America, South East Asia and other countries and regions. Our annual sales volume is above one hundred thousand tons of steel.
The company follows business philosophy of 'Customer First', to strive for the progress with quality service. We sincerely would like to set up business relationship with clients from all over the world in long run.