Galvanized Steel Nails
polished common nail all sizes supplier
Size: 1/2 to 8 inches(12-200mm)
Diameter: BWG 3 to 20(0.8 to 6.5mm)
Material: Q195 or Q235
Available: Bright,E.G,C.C,V.C,H.D.G,
Feature: Iron wire,checkerd head or flat heat,diamond point, smooth shank
Usage: Mainly for building construction, packing and furniture countersunk, checkered head, diamond point polished
Price: US 305 USD / Ton

Company Support:

Trade Assurance Payment protection On-time shipment Product quality protection

Payment:
Galvanized Steel Nails are widely used on the roofing sheet, the material is Q195 or Q235 and it is very hard and almost never get rust, what is more, it is very cheap.
Specifications:
1. Material: Q195 / Q235
2. Diameter: 1.6mm-5.5mm
3. Head Diameter: 5mm-8mm
4. Length: 1.2mm-6mm (1/2 "-6")
5. Tige: smooth shank, spiral rod
6. Traitement Surface: bright, galvanized, ect.
7. Head: flat head
8. Point: diamante point
9. Minimum Order: 5 tons
10. Delivery time: 15-25 days after the advance payment
11. price: $ 600-800 per ton FOB Tianjin
12. Terms of Payment: L / C or T / T
13. Packaging Details: 25kgs / ctn or according to your requirement.
14. We can meet your requirement: the production of good quality, Fast delivery, and the service good.
Nails Sizes:
Length

Gauge

(Inches)

(mm)

(B.W.G.)

3/8

9.525

19/20

1/2

12.700

20/19/18

5/8

15.875

19/18/17

3/4

19.050

19/18/17

7/8

22.225

18/17

1

25.400

17/16/15/14

1-1/4

31.749

16/15/14

1-1/2

38.099

15/14/13

1-3/4

44.440

14/13

2

50.800

14/13/12/11/10

2-1/2

63.499

13/12/11/10

3

76.200

12/11/10/9/8

3-1/2

88.900

11/10/9/8/7

4

101.600

9/8/7/6/5

4-1/2

114.300

7/6/5

5

127.000

6/5/4

6

152.400

6/5/4

7

177.800

5/4
Product showing :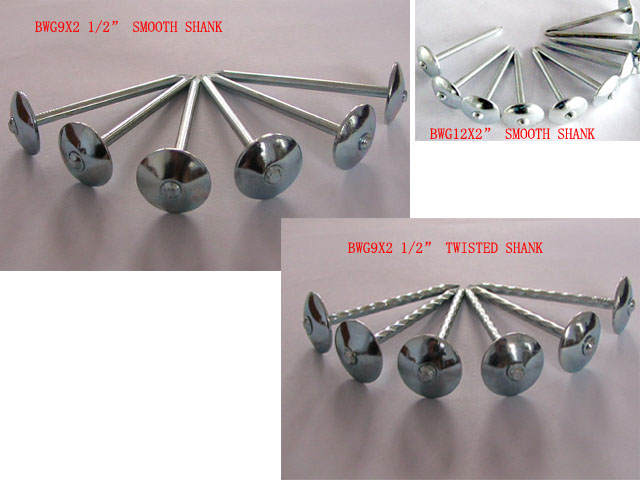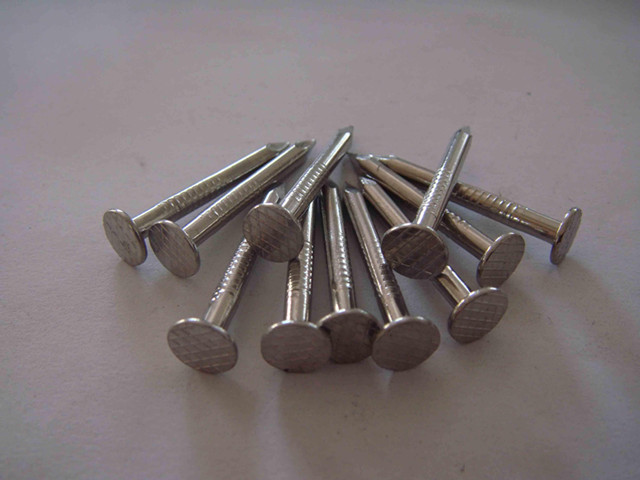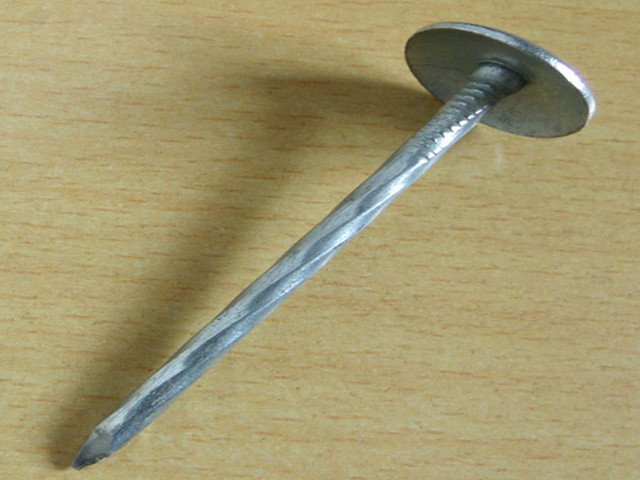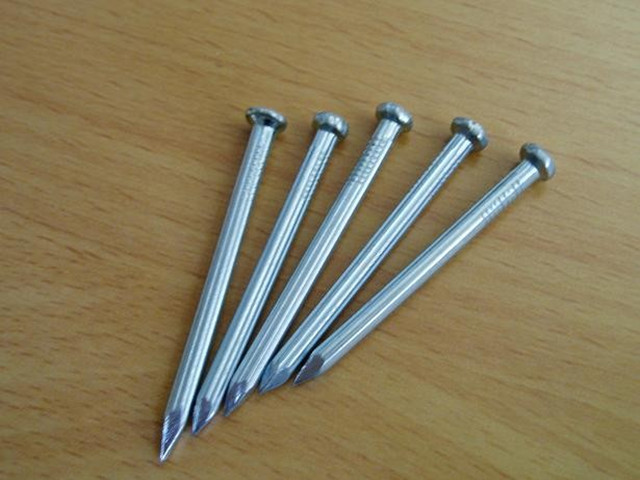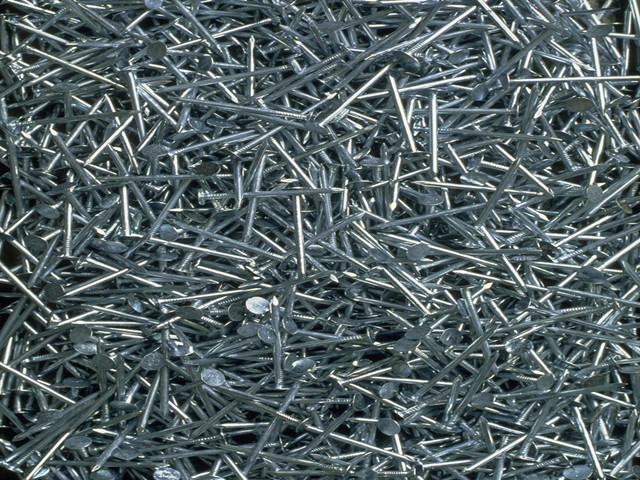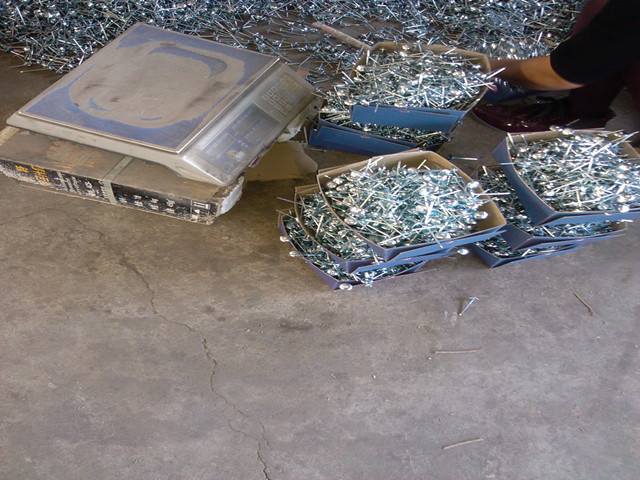 Hot Selling Galvanized Steel Nails